No Matter Where You Are, Find A Business Near You
Hiring local service providers not only ensures personalized touch but also bolsters the Olathe community. Every time you opt for a local service in Olathe, Kansas, you're strengthening the local economy and cementing community ties. LocalCity Services is your trusted ally in discovering authentic local service providers. If you're a service provider in Olathe, we're here to enhance your online footprint, drive more clients to your website, and even assist in designing a modern website. Delve into our
Local Service Provider Resource page
for unparalleled growth opportunities.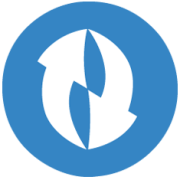 Gordon Energy & Drainage
📍 15735 S Mahaffie St, Olathe, KS 66062
gordonenergy.com
Gordon Energy & Drainage is a waterproofing and drainage contractor serving Kansas City area builders and homeowners. With over 40 years of experience, they offer services such as wet basement repair, sump pump installation, crack repair, erosion control, and wet yard repair. They are known for their expertise and professionalism in handling water-related issues. In addition to working with commercial contractors and home builders, they also understand the concerns of homeowners and treat their clients' homes with care. Gordon Energy & Drainage is dedicated to providing high-quality solutions to ensure a dry and stable environment for their customers' properties.