No Matter Where You Are, Find A Business Near You
Hiring local service providers not only ensures personalized touch but also bolsters the Los Angeles community. Every time you opt for a local service in Los Angeles, California, you're strengthening the local economy and cementing community ties. LocalCity Services is your trusted ally in discovering authentic local service providers. If you're a service provider in Los Angeles, we're here to enhance your online footprint, drive more clients to your website, and even assist in designing a modern website. Delve into our
Local Service Provider Resource page
for unparalleled growth opportunities.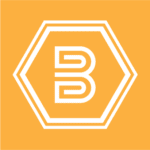 Bee Techy
📍 1601 Vine St, Los Angeles, CA 90028
beetechy.com
✅ LocalCity Services Trusted Business
Bee Techy is a top digital agency located in Los Angeles that has been providing business technology and web development services since 2015. They offer a wide range of services, including software development, website design, mobile app development, and more. Bee Techy takes pride in their team of skilled professionals who are dedicated to delivering high-quality solutions to their clients. They have a client-centric approach and work closely with businesses to understand their unique needs and goals. With their expertise and innovative mindset, Bee Techy aims to bring ideas to life and create digital solutions that make a lasting impact.