No Matter Where You Are, Find A Business Near You
Hiring local service providers not only ensures personalized touch but also bolsters the Greeley community. Every time you opt for a local service in Greeley, Colorado, you're strengthening the local economy and cementing community ties. LocalCity Services is your trusted ally in discovering authentic local service providers. If you're a service provider in Greeley, we're here to enhance your online footprint, drive more clients to your website, and even assist in designing a modern website. Delve into our
Local Service Provider Resource page
for unparalleled growth opportunities.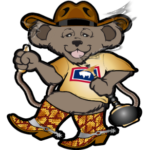 Bear Necessities Smoke Shop – Greeley
📍 1506 8th Ave, Greeley, CO 80631
bearnecessitiessmokeshops.com
✅ LocalCity Services Trusted Business
Bear Necessities Smoke Shops is a reliable and locally owned smoke shop and head store with multiple locations in Greeley, Loveland, Johnstown, and Cheyenne. They offer a wide selection of high-quality products to cater to the needs of their customers. Their product range includes glass pipes, silicone pipes, bongs, hookahs, vaporizers, CBD products, tobacco, and more. With their personal in-house glass blower, they provide unique and hand-blown glass pieces that add a touch of craftsmanship to their inventory.
Bear Necessities Smoke Shops prides itself on its commitment to excellent customer service. Their knowledgeable staff is always ready to assist customers in finding the perfect products for their needs and answering any questions they may have. Whether you're a seasoned smoker or new to the world of smoking accessories, Bear Necessities Smoke Shops is dedicated to providing a satisfying shopping experience.