No Matter Where You Are, Find A Business Near You
Hiring local service providers not only ensures personalized touch but also bolsters the Blair community. Every time you opt for a local service in Blair, Wisconsin, you're strengthening the local economy and cementing community ties. LocalCity Services is your trusted ally in discovering authentic local service providers. If you're a service provider in Blair, we're here to enhance your online footprint, drive more clients to your website, and even assist in designing a modern website. Delve into our
Local Service Provider Resource page
for unparalleled growth opportunities.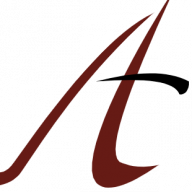 Achieve Physical Therapy and Sports Medicine
📍 620 Grandview Ave, Blair, WI 54616
achievetherapy.com
Achieve Therapy is a physical therapy and speech therapy provider in Holmen, Wisconsin. They offer a range of services, including physical therapy, occupational therapy, speech therapy, dry needling, massage therapy, sports injuries treatment, and vestibular/vertigo therapy. Achieve Therapy has been operating since 2006 and is owned and operated by Holmen therapy professionals. They have a team of experienced doctors of physical therapy, occupational therapists, and speech therapists who are dedicated to helping patients recover and improve their skills. Achieve Therapy also offers telehealth services for those who prefer to receive care from the comfort of their homes.