No Matter Where You Are, Find A Business Near You
Hiring local service providers not only ensures personalized touch but also bolsters the Denver community. Every time you opt for a local service in Denver, Colorado, you're strengthening the local economy and cementing community ties. LocalCity Services is your trusted ally in discovering authentic local service providers. If you're a service provider in Denver, we're here to enhance your online footprint, drive more clients to your website, and even assist in designing a modern website. Delve into our
Local Service Provider Resource page
for unparalleled growth opportunities.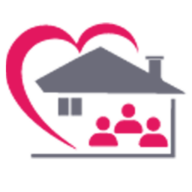 ACASA Senior Care Denver
📍 999 18th St, Denver, CO 80202
www.denver.acasaseniorcare.com
✅ LocalCity Services Trusted Business
ACASA Senior Care is a highly reputable Senior Caregiver Agency in Denver that specializes in providing in-home care services for seniors. With a focus on ensuring the safety and well-being of senior loved ones, ACASA Senior Care offers a range of services including medication management reminders, wellness checks, companionship, personal care, and meal preparation. Their experienced and compassionate caregivers strive to create a familiar and independent living environment for seniors, allowing them to age in place with comfort and dignity.
ACASA Senior Care understands the unique needs of individuals with Alzheimer's and dementia and offers specialized care to support them. The agency's caregivers are screened and trained to assist with meal planning, bathing, personal hygiene, medication reminders, and appointment scheduling.
With a commitment to personalized care, ACASA Senior Care is dedicated to providing the highest quality of in-home care in Denver. Their team is available to provide assistance 24 hours a day, ensuring that seniors receive the support they need whenever they need it.
The information provided on the webpage did not mention the specific history or background of ACASA Senior Care. If more information is needed about their history or background, fetching another related page can provide additional details.