No Matter Where You Are, Find A Business Near You
Hiring local service providers not only ensures personalized touch but also bolsters the Lake Forest community. Every time you opt for a local service in Lake Forest, Illinois, you're strengthening the local economy and cementing community ties. LocalCity Services is your trusted ally in discovering authentic local service providers. If you're a service provider in Lake Forest, we're here to enhance your online footprint, drive more clients to your website, and even assist in designing a modern website. Delve into our
Local Service Provider Resource page
for unparalleled growth opportunities.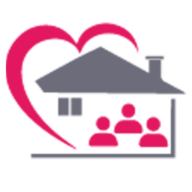 ACASA Senior Care
📍 100 Saunders Rd, Lake Forest, IL 60045
www.northshoreacasa.com
✅ LocalCity Services Trusted Business
ACASA Senior Care of North Shore is a reputable provider of in-home care services for seniors in the North Shore area of Illinois. They have been serving the community since 2017, dedicated to helping seniors maintain their independence and receive the quality care they need.
The range of services offered by ACASA Senior Care is extensive. Their caregivers are specially trained to provide personalized and compassionate assistance to seniors. Services include memory care, transportation services, meal preparation, companionship, personal care, light housekeeping, medication reminders, and more.
ACASA Senior Care also offers specialized care for veterans, providing helpful financial assistance and services through a benefit called Aid & Attendance. Additionally, they offer customized care for individuals with dementia or Alzheimer's disease.
The team at ACASA Senior Care understands that caring for loved ones can be challenging, which is why they strive to provide world-class in-home care services that lighten the burden on families and improve the day-to-day lives of seniors.